The Conversation is Changing In America
The driving force behind American culture is African American Culture, is Hip Hop. Hip Hop is drives society in ways that other cultural trends do not. Hip Hop has been a catalyst for dance movements, social movements, violent movements and material consumption movements – but now it's moving the entrepreneurial spirit. It's focusing in on building family success, moving away from consumerism, building businesses and moving away from self-destructive consumerism.
Begging For What's Right
It is interesting to see how African Americans run after brands to do right by them. In resent news Gucci created a sweater that resembled a black caricature from the 1940's as a sweater to be worn. So, basically the wearer could mimic black face at will.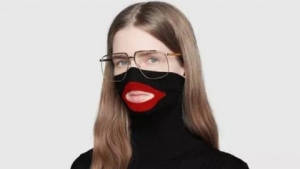 Compare this sweater to an old racist cartoon. There are similarities, aren't they?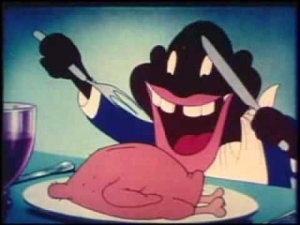 More Boycotts?
So, called African American leaders are calling for a boycott of Gucci, but when will Black Folks realize that they don't have to take this treatment. Black Americans can create their own brands – especially since they create the culture of cool. Why boycott you can build wealth?
Fresh Ideas
Rappers like Jay Z, T.I., NAS, Chance the Rapper and others have been drumming up support for building one's family and community through entrepreneurial spirit, but riding a current wave of success is Killer Mike (Michael Santiago Render). He is bringing the heat with his Netflix docu-series Trigger Warning and his tour of the talk show circuit.
So, check out what Killer Mike has been saying
We are hoping that this wave is contagious:
Check out his conversation on education: https://www.youtube.com/watch?v=1msyoG1FBJ0
Killer Mike on moving from the streets to legitimate business: https://www.youtube.com/watch?v=PdojC5hFgsE
On politics: https://www.youtube.com/watch?v=JhudugDROn0
Talks Trump: https://www.youtube.com/watch?v=d4ECsWH7rV4
Growing your community through economic freedom: https://www.youtube.com/watch?v=bvTWBTJgT5Q
Growing your own food: https://www.youtube.com/watch?v=kM0wBiSGW-8
This is a must see Crip-a-Cola: https://www.youtube.com/watch?v=zdgBEJvYzO4
Killer Mike is a fresh breeze in a world that continues to blow pollution in our faces.