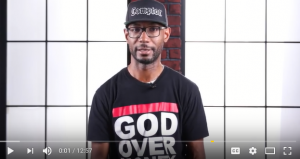 The African-American Community continues to excel against the odds. As society continues to try and hold it back, the Community finds gems that give hope and inspiration – Anthony D. Mays' story is one such story. Please share this story of rising above what you think you can do and deserve, when society has tried to hold you in a place that is below your real potential.
The Media and Entertainment Industry continues its onslaught of stereotypes (Sports, Rap or Criminality) as the target goals for which African-Americans should strive for, although the media bombards society with the idea that these are best options for African-Americans, the reality is that the true goals are and should be excellence, education and self-determination.
Imagine if the News Media and Hollywood mirrored what really makes the African-American Community successful, creative, interesting and great? How would this impact our children's future? How would it impact how they feel about themselves?
Video: